Believe Summer Camp Experience
BELIEVE IN CHINA
BELIEVE Goes International


Cultural Exchange, Embracing the Possible.

Soon after BELIEVE launched in the summer of 2014, we initiated a series of projects with students and educators in China in partnership with American Educators International.

​We began as strangers and soon became family. We hope to continue these projects and expand our global reach in an effort to show what is possible with open minds and mutual respect.

Join us on this incredible journey of music, dance, theater, education and cooperation.
SOME OF THE SCHOOLS THAT HAVE HOSTED & PARTNERED WITH BELIEVE PERFORMING ARTS EXPERIENCE
Nanchang No. 3 Middle School in Nanchang City, Jiangxi Province - 2014 & 2016
Ruizhi After School Center in Shanghai - Summer 2014
Xingzhi Middle School in Shanghai - Winter 2016
Xiaoyuan Educational Company in Shanghai - Winter 2016
Shanghai I&C Foreign Languages School - Winter 2016
---
Feedback

Shanghai I&C Foreign Languages School -
""After Six days, BELIEVE mentors leaving children and parents with a lifetime mark. Sweat, tears, singing, laughter, dance, vitality, solidarity, friendship. Believe in yourself, believe in dreams! 1! 2! 3! Believe!"



GALLERY
Powered by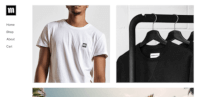 Create your own unique website with customizable templates.